PAST DRAW
Draw 5b-2017 31 July 2017 - 21 August 2017
31 July 2017
First Trio
Joel Vinsen * , Sean Martin-Buss † , Sam Zaia †
Second Trio
him * , Darridge * , Taekyung ††
07 August 2017
First Trio
chris o'connor * , Malcolm Dunn † , Rohan Evans †
Second Trio
drew * , Jess Quaid † , Chelse Prastiti †
14 August 2017
First Trio
Immi Paterson-Harkness
,
Frank Pinker !
,
Darridge †
Second Trio
Rohan Evans ! , Paul Buckton !
21 August 2017
First Trio
Rui Inaba * , Tom Ludvigson * , Wade Cornell !
Second Trio
Mary Jane Shepherd *
*
Indicates confirmed player
†
Indicates substitute player
††
Indicates guest musician
!
Indicates re-drawn replacement for unavailable player.
Regular Pool Drawn Trios/Workshops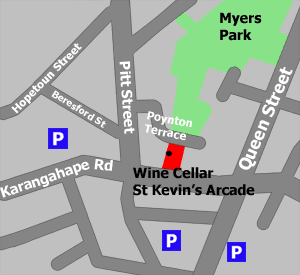 Pool Night: 8pm Every Monday
Workshop: 7:30pm Usually the first tuesday of the month
Where: The Wine Cellar, St Kevin's Arcade (down the steps), Karangahape Road

The Wine Cellar is generally a hotspot for alternative music and art.